What changes do people notice after starting to work on their emotional intelligence?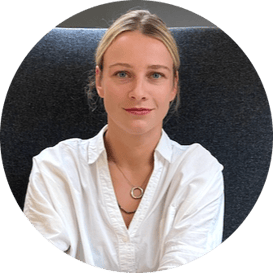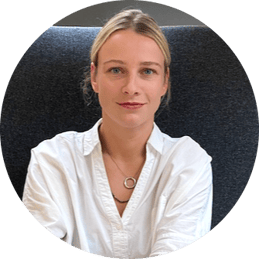 Therapy is an effective tool to activate self-care, boost psychological resilience and emotional intelligence, positively affecting others too.
Our mental health professional, psychologist Akvile, shares the learnings from working with her clients, providing more understanding of what challenges and work-related issues people bring to therapy and the changes experienced after they start to take care of their emotional health.
What are the main challenges that clients bring to the sessions? What support do they tend to have in dealing with these?
Most often, clients come with interpersonal relationship difficulties. Other common questions are related to the work environment, including professional burnout, anxiety about the abundance of work, lack of self-confidence, and fear of disappointing managers by not fulfilling their expectations. Also, some people do not have one specific problem - they want to know themselves better, understand their emotions, and delve into past experiences in more detail.
Based on your experiences working with clients from organizational settings, what are the most common causes of exhaustion and burnout?
Frequently, burnout is related to the inability/lack of knowledge/unwillingness to set strict boundaries between one's personal and professional life. Fear of saying that you don't want to work overtime, not being able to get away from work tasks on weekends or holidays. That creates a feeling or state that "I am constantly working" and is emotionally exhausting until finally, hatred, anxiety, and frustration about work arise because it seems to be the fault of the overall psychological state.
What work-related issues, if any, do clients bring to the consultations? How do these affect their personal lives?
Fear, not knowing how to talk to the managers about unfitting conditions, it is scary to appear weak, unable to fulfill expectations. "Imposter syndrome" is common, especially for clients who have started a new job, struggling to trust themselves and their competencies. In general, high workload, an abundance of work, and anxiety that it is physically impossible to keep up with everything. All these factors usually affect the clients' personal life through apathy, lack of energy, reluctance to communicate with their loved ones, and the desire to isolate themselves from the stimuli and triggers of the outside world.
What changes do clients notice in their careers after starting the work on their emotional self-awareness and ability to respond constructively to situations?
Generally, clients who come to consultations note anxiety as the primary symptom, finding it difficult to understand and express what emotions hide behind that. After starting the work on their emotional awareness, clients begin to notice which emotions and feelings different situations trigger - it is no longer felt just as general anxiety. This recognition becomes an opportunity to name and talk about one's emotions more clearly, and respond to emotionally triggering situations more constructively.
Anonymous Mindletic data demonstrates that app users who consult with mental health professionals feel 23% more pleasant emotions. This effect is visible even after only one consultation and persists for weeks.

Destructive responses occur around 24% of the time to unpleasant emotions, but after six weeks of mental well-being training and emotion tracking - constructive behavior responses to emotions increase by 10%.

A systematic review showed that videoconferencing psychotherapy shows promising results for anxiety and mood disorders (Berryhill et al., 2019) - statistically significant reductions in depressive symptoms following virtual therapy were found.
In general, therapy is an effective way to activate employees to take care of their mental health. If employees have therapy sessions - they are twice as likely to proactively take care of their mental health. For example, they track emotions more continuously for better emotion regulation and cultivate more constructive behavior at the workplace and outside of it.
Want to book a session with your best-matching mental health professional? Reach out to our team now.