Our professionals
Talk to the one who truly understands you
Mindletic carefully selects the professionals. All of them must meet the criteria and provide evidence of professional qualifications: have at least a Master's degree in psychology studies and provide professional counselling for no less than two years.
The majority have postgraduate degrees and are members of the Lithuanian psychology association. They continuously improve by participating in training, qualifications, intervisions, and other professional events.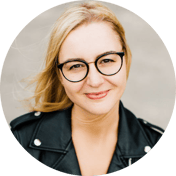 Let yourself be.
I have graduated in Health psychology (master's degree). Since 2016 I have been a volunteer in emotional support call line "Vaikų linija". I have worked as a School Psychologist, have experience in conducting seminars, counselling of adults (experiencing depression, anxiety symptoms, physical health difficulties, work or relationship difficulties). I'm engaged in several research projects. One of the main areas of interest - stress management.
Ready to talk in Lithuanian.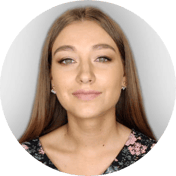 "All that you need is deep within you waiting to unfold and reveal itself. All you have to do is be still and take time to seek for what is within and you will surely find it." - E. Caddy
​I am a health psychologist - a cognitive behavioural therapy (CET) practitioner and a long-term volunteer at the emotional support service "Jaunimo linija". I gained my professional experience working as a at psychological consulting companies and schools, conducting training and leading self-help groups. I also worked at children's day and crisis center, volunteered to assist people with disabilities and support their relatives.
I seek to create a warm, equal, supportive, and unconditionally accepting relation. Consultation should be a safe space where everyone could meet their real self, to feel and express thoughts freely.
Ready to talk in Lithuanian.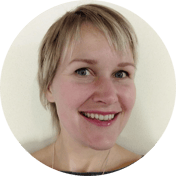 In every difficulty or crisis, there are opportunities hidden. The inner change comes when we learn to touch with love the same thing which until now we touched with fear.
I am a psychology bachelor and master degree graduate at Vilnius University, now I am deepening my knowledge in Integrative Psychotherapy studies in Venice, practicing psychotherapy in Mental health center for adults in Arezzo town, volunteering in the psychological support by phone during pandemic called Help Line. Since 2011 I am delivering experiential trainings on personal development for groups in Europe and beyond. I offer individual counselling in my private office in Italy and online, helping people who are facing crisis, inner or interpersonal conflicts and work with topics such as relational difficulties, stress and change management, anxiety, depression.
Ready to talk in Lithuanian and English.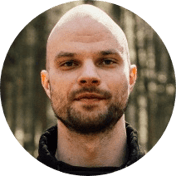 The biggest strength a human can possess is to admit his weaknesses and face them.
After graduating from Vilnius University in Psychology I have been volunteering in emotional support call line for 2 years and in Mental Hospital for around 1 year. For the last three years, I have been working in the Republican Center for Addictive Disorders where I mostly counsel groups. Simultaneously, I am in private practice. I, too, go to personal therapy, attend supervisions and study analytical psychotherapy.
Ready to talk in Lithuanian and English.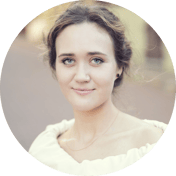 I believe that a human being possesses both the recourses that help overcome difficulties in life and the power to create a truly unique life. At times, however, help is necessary to create conditions that would activate those resources.
I am a clinical psychologist, currently studying existential psychotherapy. I acquired my bachelor's degree in psychology and a master's degree in clinical psychology at Vilnius University. I volunteered and did an internship at Vilnius City Mental Health Center and Republican Vilnius Psychiatric Hospital. At the moment I am working at two health centres (Medical Service Center, Health Clinic) and have a private practice.
Ready to talk in Lithuanian.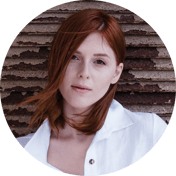 The darkest hour is just before the dawn.
​
Let's meet. I am Aušra, a counseling psychologist. To be more precise, I have a Bachelor of Psychology and a Master of Counseling Psychology. Learning and professional development is an integral part of my life. Currently actively strengthening my competencies by studying cognitive behavioral therapy after passing in 2019 the Mindfulness training by "Fundamentals of Cognitive Behavioral Therapy" course

Ready to talk in Lithuanian.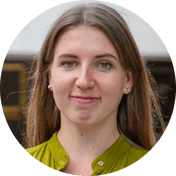 "When we are no longer able to change a situation - we are challenged to change ourselves" - Viktor E. Frank.
I have a Bachelor's degree in Psychology, a Master's degree in Clinical Psychology, and am currently studying for a PhD. I worked at the Republican Center for Addictive Diseases, where I provided counselling to young people with substance use problems. Since 2018, I've had a private practice in Mexico and Lithuania, and I work as a psychologist at Vilnius University. I help people with emotional, behavioural, interpersonal difficulties, and also provide counselling to the LGBTQ+ community.
Ready to talk in Lithuanian and English.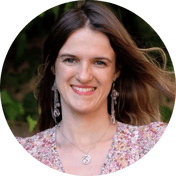 No matter how difficult everything may seem, happiness is in your hands.
I acquired a bachelor's degree in psychology from Glasgow University (Scotland, 2009) and a master's degree in social psychology from Mykolas Romeris University (Lithuania, 2013). I have counseled foreigners living in Turkey privately since I moved to Istanbul in 2013. Also, I was the head of the psychology department and counseling psychologist in the Onar organisation which aimed to empower women and fight gender-based violence. I lead workshops about stress management and self-love and I am a dance and movement therapy practitioner as well.
Ready to talk in Lithuanian and English.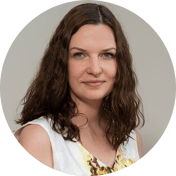 Our life are our thoughts, feelings, body sensations, and behaviour. Changes in one aspect create changes in others.
I started to gather experience since I was a student by volunteering in an emotional support line. I am counselling since 2016, wich a special focus on topics such as emotional and anxiety disorders, interpersonal relationships, and self-esteem. I also enjoy leading training and therapy groups. In my work, I use science-based methods such as cognitive behavioural therapy or mindfulness.
Ready to talk in Lithuanian and English.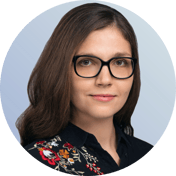 This too shall pass.
I gained my experience in counselling by working in the Center of Eating Disorders and in other mental healthcare settings and by training volunteers in emotional support call line. I am also a certified lecturer in crisis prevention training. My counselling deals with interpersonal relationship problems, critical moments, loss, divorce, search for meaning and wish to know oneself, the experience of anxiety, sadness, tension and stress.
Ready to talk in Lithuanian and English.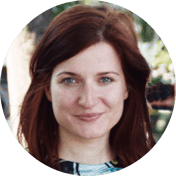 All the feelings you experience have a right to be, although at times those feelings might get so intense that they become frightening or confusing. I invite you not to stay alone anymore. I believe in the power of an open, non-judgmental, totally accepting conversation. Whatever you may come with, we'll be with it, learn to face it, understand it better and try to find solutions.
I have a masters degree in Clinical Psychology, and I am further studying Individual Psychodynamic Psychotherapy. I gained my experience in various mental health settings, working with people experiencing a psychological crisis, losses, suicidal thoughts, behaviour, and other difficulties. I have also volunteered in suicide prevention helpline (Jaunimo linija) and "Crisis centre". I'm especially interested in psychological crises, burnout, relationship difficulties, loneliness, self-awareness, and self-acceptance. I'm also LGBT+ friendly.
Ready to talk in Lithuanian and English.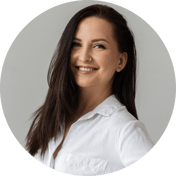 My motto - reach your goals while enjoying the journey. If you feel that your journey would require a companion, then I would be glad to join. It is safer, more efficient for two people to find more constructive ways that are conducive to emotional and physical health. Going through the difficult sections together is more interesting and easier than doing things alone
I have a bachelor's degree in psychology, a master's degree in health psychology, and a master's degree in neurobiology. I have completed postgraduate studies "Basics of mindfulness-based cognitive behavioural therapy". All this is for my clients to make their experience of the psychological well-being journey as professional as possible. LGBT friendly.
Ready to talk in Lithuanian and English.
I believe that a person should take care of his emotional health as much as he cares for his physical well-being. I support the idea that unexpressed, unexperienced emotions always find their way back to us. I invite you to stay together with the rich and complex palette of feelings, even those feelings which might seem hard, inappropriate or even scary for us. Each of us is unique, however somehow very similar at the same time. I respect every person's uniqueness and unique experiences. I might not have the same experience as you, but I will do my best to understand and experience that together with you. I am a human being just like you.
I graduated from Vilnius University where received my Bachelor's degree in Psychology and a Master's degree in Clinical psychology. I started my professional career in Physical rehabilitation centre and now I am working in Mental health centre for almost 3 years. I help people who are having trouble in their relationships, who are going through an emotional crisis and who are suffering from excessive anxiety, sadness or other heavy emotions.
Ready to talk in Lithuanian.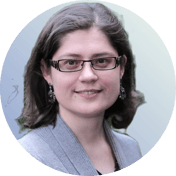 Everything goes according to the plan, but the plan is always changing.
20 years of experience in providing psychological help, specialised in working with trauma and counseling at moments of crisis. I graduated in Psychology in 2003 and I am a psychotherapist and registered EuroPsy psychologist. I am interested in innovations in mental health care by combining science and practice.
Ready to talk in Lithuanian, English and Russian.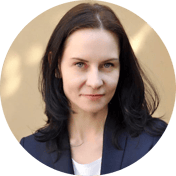 Let your body and mind dance a harmonious dance because that is life.
I am interested in the impact of new technologies on human psychological well-being, the interpersonal difficulties, and the problems related to violence. I am a psychodynamic group psychotherapist and registered EuroPsy clinical and health psychologist. I had long-term internships in Germany and the USA.
Ready to talk in Lithuanian and Russian.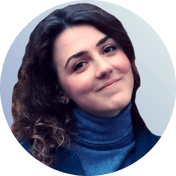 I believe that self-knowledge and acceptance, love and self-respect, the creation and taking responsibility for one's life, the conscious experience are things that lead to both personal maturity and mature contact with other people and the world.
I graduated in Health Psychology (Master degree) at Vilnius University in 2018. During my studies, I have been volunteering in emotional support call line "Jaunimo linija" for 5 years. Since autumn 2018 I am volunteering in Crisis intervention centre and also have private psychologist practice. I am also a student of Gestalt psychotherapy.
Ready to talk in Lithuanian and English.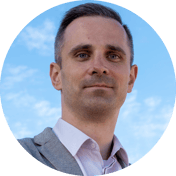 Sometimes, when things are falling apart, they might actually be falling into place:)
I have graduated from Vytautas Magnus University in Organizational Psychology in 2009 and I am trained in Psychodynamic Group Psychotherapy. I have started Group Analysis in Vilnius University that I am yet to finish. A while ago I have worked as a School Psychologist. Since 2014 I have a private practice in counselling of adults and adolescents as well as some other works, projects and teaching related to psychology.
Ready to talk in Lithuanian and English.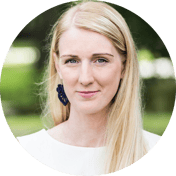 Meet the day with curiosity, end with gratitude.
I am a health psychologist, a practitioner of mindfulness, and a student of Gestalt psychotherapy. For the fifth year, I have been consulting Lithuanians living abroad remotely. I counsel women who are in crisis, have had a miscarriage/abortion, or postpartum depression. Participation in project activities with foster families as well as families who want to improve their parenting or have difficulty communicating with children or adolescents adds more colours to my professional activities.
Ready to talk in Lithuanian and English.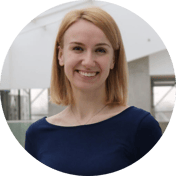 To listen, understand & help.
I am a health psychologist with a particular interest in anxiety. My work is focused on helping clients to understand themselves better and achieve meaningful changes in their lives. I have a BSc in Psychology and MSc in Health psychology. Currently, I am working in private practice and studying both cognitive-behavioral and schema therapies.
Ready to talk in Lithuanian and English.
© Copyright 2021 Mindletic. All rights reserved.