Pricing for your organization
Join companies that see a 4X return on investment (WHO, 2021) by strengthening your employees' psychological safety and emotional resilience.
Want to know more before starting?
✓ Boost emotional resilience and emotional intelligence of your workforce
✓ Science-backed mental health training programs & content
✓ Predict & prevent employee's costly destructive behaviors
✓ Mental health tools on individual, team and organizational levels
✓ Save at least 58h/month of your company resources and time
✓ Share responsibility of emotional balance with employees
✓ Increase team performance by fostering psychological safety
All prices are VAT exclusive, billed monthly. Pricing of consultations with therapists is settled separately.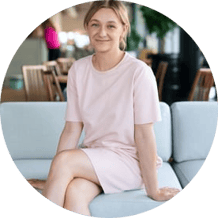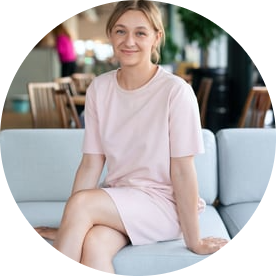 People Experience Specialist @ Vinted
"Our aim is to create and continuously improve a healthy and inclusive workplace where employees can be their whole self; where we all work together to protect and promote health, safety, well-being, and sustainability. We take it as our responsibility to create possibilities for our employees to take care of themselves.
Mindletic is a great tool here: emotion journaling encourages people to stay conscious about their emotional health daily; it gives the possibility to connect with each other in community rooms and we, as a company, can be ensured that once anyone finds themselves in a hard situation (and who doesn't once in a while!?) - they have reachable access to professional help."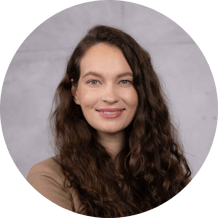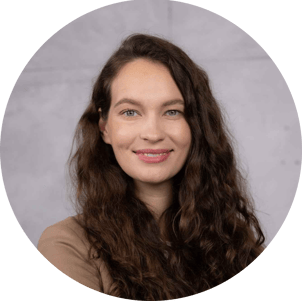 "Mental health isn't taboo and shouldn't be. Just as we talk about our physical health, we should be open to discussing our struggles, and emotions we're dealing with. Especially in a workplace, where we spend so much time, whether that's online or offline.
That's why our collaboration with Mindletic is so important for us, here at Tesonet. Not only it's a step forward to ensuring emotional health support and improving well-being, but it's also a chance for our community to grow closer together, empower and help each other in a time of need."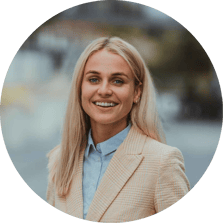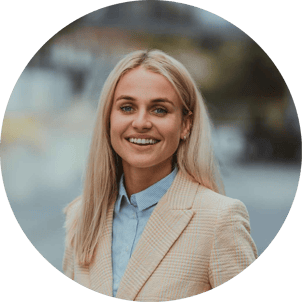 People Operations Manager @ 1stDibs
"Good mental health enables us to thrive. When it is stable, we have a sense of purpose and direction and feel that we can cope with whatever life (and work) throws at us. Here at 1stDibs, we genuinely care about our employees' wellbeing and overall happiness. We believe that organizations need to be more aware of their people's feelings than ever before.
With Mindletic support and guidance, we want to train our mind the same way we train our physical body and ensure that our employees have calmer minds, awareness of stress, and an effortless work-life balance."
A mental health gym - train your minds the same as your body, share responsibility, create a psychologically safe workplace and get the best results for your employees and your company by predicting and preventing costly behavior, improving performance and productivity.
We trust in science-backed training programs and skilled and certified mental health professionals. By guiding the selection based on your preferred language, topics of interest, challenges you are facing, etc., we help you discover your best-matching professional.
We explore various topics to help our clients cultivate emotional resilience and emotional intelligence. The nature of emotions and thoughts is fluid, they have no on/off buttons, but we can train them. If you read something you can use in your daily life, fostering self-care - we feel that's worth all the effort.