Mindletic FAQ
If you're new to Mindletic, this guide will help you learn more about the platform and its features.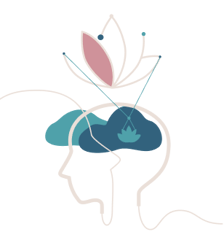 Getting started with Mindletic
Mindletic wants to promote emotional hygiene, create a culture of support and unity, and motivate ongoing self-care. We believe, that everyone should train their mind the same way they train their body.
What languages are available on Mindletic?
Currently, you can choose from two app languages – English and Lithuanian. Also, we have big plans for the future, so there should be some more languages to choose from.
Note that our Mindletic specialists can consult in Lithuanian, English, and Russian.
Mindletic wants to be an all-around gym for your mental health, so the same as in the gym, you can train individually, with a group, and also with a coach!
The same goes for Mindletic app features which include:
Mood Journal, Individual exercises, Community rooms and, 1:1 consultations with our professionals.
So we highly recommend trying all of these Mindletic app features so you know which one fits you the best!
On what type of devices can I use Mindletic app?
Currently, you can access all Mindletic features on your smartphone. You can download the app directly from the App Store: t.ly/oC2F and from Google Play: t.ly/sNcC, depending on your phone manufacturer.
It is important to emphasize that the video consultations feature with our specialists is also accessible on your PC's browsers (we will send you joining info to your email before the consultation).
Are Mindletic breathing excersises based on specific methods?
Breathing exercises help you to relax as they make your body feel as if you are already relaxed. When you breathe deeply and slowly - a message 'there is no danger' is sent to the brain – so you relax and calm down.
You can do these exercises whenever you find a free minute or if you feel tense, want to reduce anxiety, or go back to the 'now' moment. The more often you do breathing exercises, the faster you will develop the habit of monitoring and regulating your breathing.
There exercises are created by our psychologist animator and some of them are based on Wim Hof Method. All these exercises are confirmed by our psychologists.
What are Mindletic chatrooms?
Mindletic community rooms is a space where you can anonymously share your thoughts, experiences, advice, support others, share useful information. Mindletic Rooms are anonymous and supervised by Mindletic professionals.
It's good to understand that you're not alone and feel a sense of community. By talking to others, supporting each other, we can share our experiences, challenges, and success stories. This strengthens the relationship and creates a sense of belonging to the group.
What is Mindletic mood journal?
Take note of all your emotions and moods experienced throughout your day in our simple to use Mood Diary. It lets you notice patterns and trends as well as brings clarity to how to improve your mental health.

The colourful grid that measures your emotion's energy and pleasantness gives you the "coordinates" to your current emotional state. These coordinates locate your emotion in one of four zones, each colour quadrant representing a category of moods, 100 emotions in total.
Are Mindletic 1:1 consultations safe?
For video calls with our specialists, we use Agora.io services which provide built-in encryption, so you do not have to worry about your privacy. The only thing your consultant can see before the consultation is your custom nickname.
Troubleshooting and How-To Guides
How to see my appointments?
To see your past and the upcoming sessions on the Mindletic app, click on the two little person icon at the bottom of the Mindletic app, and you will be able to see all your past and future sessions with Mindletic professionals.
How can I cancel my session?
To cancel your session on the Mindletic app, click on the two little persons icon at the bottom of the Mindletic app, then you will be able to see all your past and future sessions with Mindletic professionals. When you decide which appointment you want to cancel, click on the "x" icon at the top on the right side of a specific appointment, and then confirm your cancelation.
How to set up notifications?
You can set various notifications on your Mindletic app to notify yourself every day or even a few times per to help you to become more Mindletic. In the Mindletic app, on Mood Journal, and inside specific community rooms you can find the bell icon at the top on the right side, when you click on it you will be able to choose if you want to get notifications.
How to change language of your Mindletic app?
We're glad to offer Mindletic in English and Lithuanian!
In the settings of your Mindletic app, you can change the language of your Mindletic app. To do so, first, tap "Info" in the bottom right corner of your Mindletic app, then tap the icon in the right corner at the top." In your profile "Settings," choose "Language." By tapping a language listed here, your entire Mindletic app will change to the language you selected.
How do I unsubscribe from the Mindletic email list?
You can unsubscribe from our email list by scrolling to the bottom of a Mindletic email and clicking the link that says "Unsubscribe." Having trouble? Send us a message and we'll unsubscribe you.
How to reset my password?
There are two ways to reset your password:
1. In case you forgot it, open the Mindletic app, and swipe to the Sign-in window. At the bottom of this window there is an option "Forgot password?" click on it, and type in the email address that you used to register to the Mindletic app. Check your email and there will be a temporary password generated for one-time log-in.
2. If you are logged in to the app, click on the info button which is located at the bottom on the right side of the app. After that click on my profile icon which is located at the top on the right side of the screen, click on "Edit account details" and insert a new password into the field which is located under your email.
How to prepare for 1:1 consultations?
1. Choose a private space where you feel safe, cozy, and undisturbed.
2. Make sure you have a good internet connection, that your camera, microphone, and headphones are working, and join few minutes before
3. Be aware and watch yourself - if the feeling of anxiety before the conversation is very strong, we advise you to try breathing exercises (you can find them in Mindletic app)
4. Keep in mind that you can always tell your specialist how you feel, mention that you are worried about the conversation, or share other feelings you are experiencing.
5. It is advisable to take the time before and after the interview so that you can concentrate and calmly reflect on your experience.