Mindletic FAQ
If you're new to Mindletic, this guide will help you learn more about the platform and its features.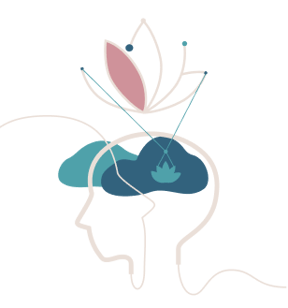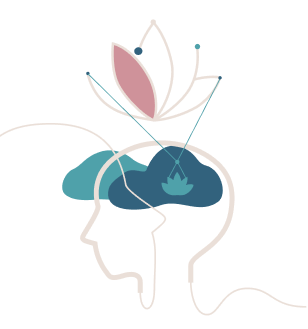 Getting started with Mindletic
Mindletic wants to promote emotional hygiene, create a culture of support and unity, and motivate ongoing self-care. We believe, that everyone should train their mind the same way they train their body.
What languages are available on Mindletic?
Currently, you can choose from two app languages – English and Lithuanian. Also, we have big plans for the future, so there should be some more languages to choose from. Note that our Mindletic specialists can consult in Lithuanian, English, Italian and Russian.
Mindletic aims to be an all-around gym for your mental health, so the same as in the gym, you can train individually, with a group, and also with a professional!
The same goes for Mindletic app features which include:
Mood Journal, Individual exercises, Community rooms and 1:1 consultations with our psychologists.
We highly recommend trying all of these Mindletic app features so you know which one fits you best.
On what type of devices can I use Mindletic app?
Currently, you can access all Mindletic features on your smartphone. You can download the app directly from the App Store: t.ly/oC2F and from Google Play: t.ly/sNcC, depending on your phone manufacturer.
It is important to emphasize that the video consultations feature with our specialists is also accessible on your PC's browsers (we will send you joining info to your email before the consultation).
How can I join the consultation?
You can join via the app on your device or by following the link that is sent to your email address 30 minutes before the start of the consultation. Whilst the app is available on phones and tablets only, the link can be accessed from any device.
The psychologist is not here. What should I do?
If the psychologist doesn't join the session in the first 5 minutes of the consultation, please let us know at info@mindletic.com. If they are unable to join the session, we will offer you the next available time for the appointment with the same professional consultant, unless you request otherwise. If the alternative offer is not suitable for you, you are eligible for a full refund/limit restoration.
I'm paying for the consultations myself. I've canceled my booking in time, when will I get my refund?
All refunds are processed as soon as possible, and no later than 14 days after the date of the canceled appointment.
How to prepare for 1:1 consultations?
1. Choose a private space where you feel safe, cozy, and undisturbed.
2. Make sure you have a good internet connection, that your camera, microphone, and headphones are working, and join few minutes before.
3. Be aware and watch yourself - if the feeling of anxiety before the conversation is very strong, we advise you to try breathing exercises (you can find them in Mindletic app).
4. Keep in mind that you can always tell your specialist how you feel, mention that you are worried about the conversation, or share other feelings you are experiencing.
5. It is advisable to take the time before and after the consultation so that you can concentrate and calmly reflect on your experience.
I'm running late for the session, will the psychologist wait for me?
The psychologist will wait for you for 10 minutes from the agreed start of the session.
My circumstances have changed, can I reschedule the consultation?
Yes, consultations can be rescheduled via the app. To do so, simply go to your booking and select the "reschedule" option. Please note that the consultation should be canceled/rescheduled at least 18 hours prior, otherwise it will need to be covered as per usual.
Troubleshooting and How-To Guides
I cannot hear the other person
If you cannot hear the other person, you might have the sound muted or turned down low either on your device or in the meeting platform. If this is not the case, check the settings of the device you're using to connect as well as the speakers that you're using. If this doesn't work, try refreshing the page or using another device.
The other person cannot hear me
If your audio is not working, check if your microphone is on. If it is, check which microphone you have selected and if it's the right one. If this doesn't work, try refreshing the page or using another device.
There is echo in my meeting
This can happen when the microphone and speaker are placed too close together, causing you to hear yourself on a slight delay after you speak. To fix echoing on a video call, go to your Audio Settings. If you're using external speakers, try reverting to your computer's built-in speakers. If possible, using headphones usually helps.
My video/camera is not working
If your camera is not working, go to Video Settings and check which camera is selected. If changing the camera doesn't work, try refreshing the page or using another device.
I'm having connectivity issues
We recommend preparing an extra connection to switch to in case of an emergency (e.g. a safe wi-fi or mobile "personal hotspot").
What is the best browser to use if I'm joining a consultation via my laptop?
Whilst you can use other browsers too, Google Chrome works the best with our video conferencing platform integration.
How to see my appointments?
To see your past and the upcoming sessions on the Mindletic app, click on the two little person icon at the bottom of the Mindletic app, and you will be able to see all your past and future sessions with Mindletic professionals.
How can I cancel my session?
To cancel your session on the Mindletic app, click on the two little persons icon at the bottom of the Mindletic app, then you will be able to see all your past and future sessions with Mindletic professionals. When you decide which appointment you want to cancel, click on the "x" icon at the top on the right side of a specific appointment, and then confirm your cancelation.
How to set up notifications?
You can set various notifications on your Mindletic app to notify yourself every day or even a few times per to help you to become more Mindletic. In the Mindletic app, on Mood Journal, and inside specific community rooms you can find the bell icon at the top on the right side, when you click on it you will be able to choose if you want to get notifications.
How do I unsubscribe from the Mindletic email list?
You can unsubscribe from our email list by scrolling to the bottom of a Mindletic email and clicking the link that says "Unsubscribe." Having trouble? Send us a message and we'll unsubscribe you.